Yanmar Midi Excavators
Yanmar midi-excavators offer the performance of a large excavator while enjoying the benefits of a compact excavator. Designed to work effectively on a wide variety of sites, they combine compactness, power, versatility, comfort and reliability.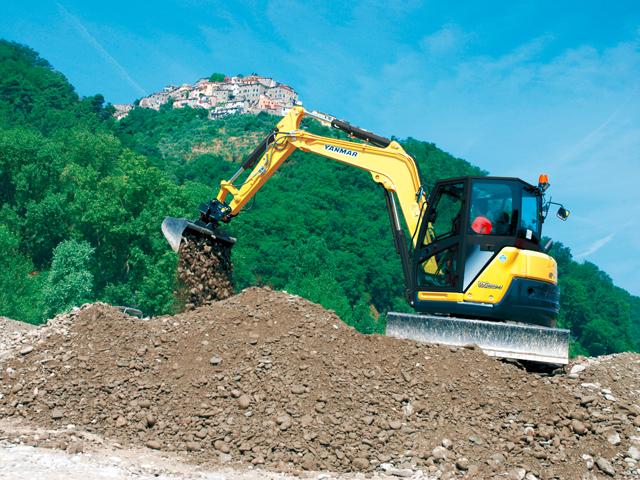 ViO80
The all new ViO80-1 is a true zero tail swing midi excavator with neither the counterweight or the front part of the upper frame exceeding the width of the tracks. The wide and spacious cab is over 40% larger than its predecessor and the forward visibility is increased by 53%.
Highlights:
ROPS and FOPS cabin fitted with a pneumatic suspension seat
Features auto idling and pre-set digging modes
Fully adjustable climate control
Electric refuelling pump
Exceptional stability and lifting capacity
Automatic twin speed travel control
SV100
The SV100 is exceptionally compact for an excavator in this weight category. The Semi ViO design allows the front of the cab structure to remain entirely within the width of the crawlers when slewing.
No other machine in this weight class is as compact and has such a high digging force.
Equipped with dozer blade and boom offset, the SV100 has the characteristics of a mini excavator and the performance of a large excavator.
Highlights:
Reduced rear swing radius
Possible to work in confined spaces
High working forces
Excellent stability (Victas® asymmetric tracks)
Precise and simultaneous movements (hydraulic VIPPS®)
Air Conditioning and fuel filling pump as standard
Full range of attachments available.
Technical Data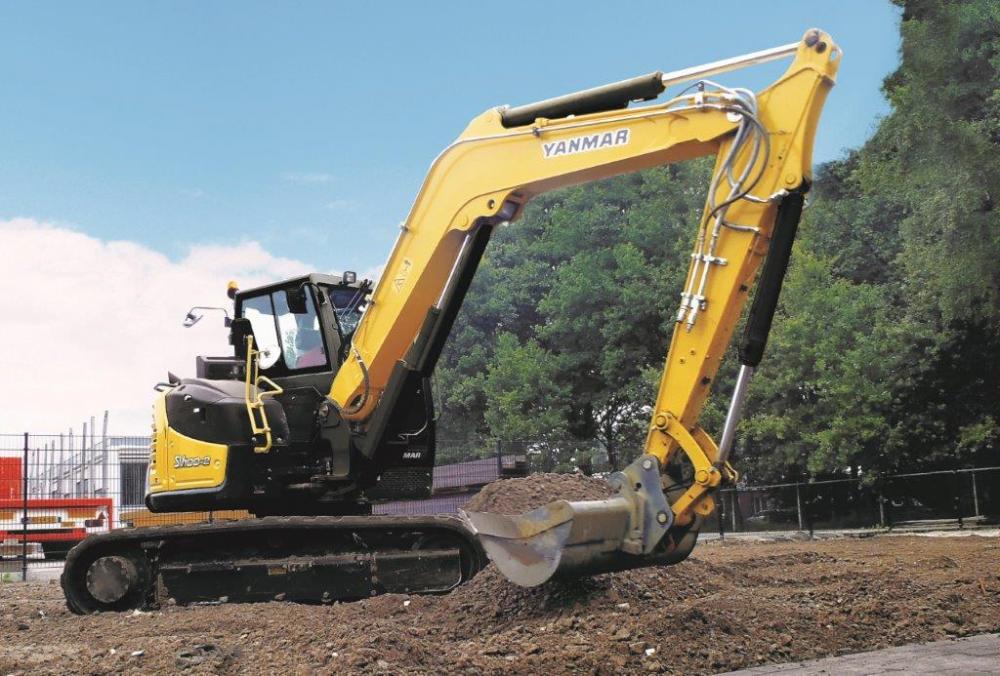 -

Weight (kg)
Width (mm)
Dig Depth (mm)
Maximum Reach (mm)
Engine Power
(kW / HP)

SV100

9625
2320
4290
7570
51.7 / 70.3
SV100 (2 Piece Boom)
10 360
2320
4580
7640
51.7 / 70.3
B7 Sigma-6
The B7 Sigma-6 has an innovative triple articulated boom, which offers the ultimate productivity that excavators whether conventional, Zero Tail Swing (ViO) or ultra swing can provide.
This ultra short swing machine allows complete rotation (upper frame and equipment) within the crawler width. When working at boom offset in narrow trenches, the second part of the boom does not strike the left side of the trench so providing increased digging depth, as well as the ability to work in numerous positions without tracking the excavator.
Highlights:
Ultra short swing radius - most compact
Increased dig depth over traditional "ultra swing" excavators
Increased productivity in confined area - can turn a full 360 in just 2.7 metres width
Latest high powered Yanmar engine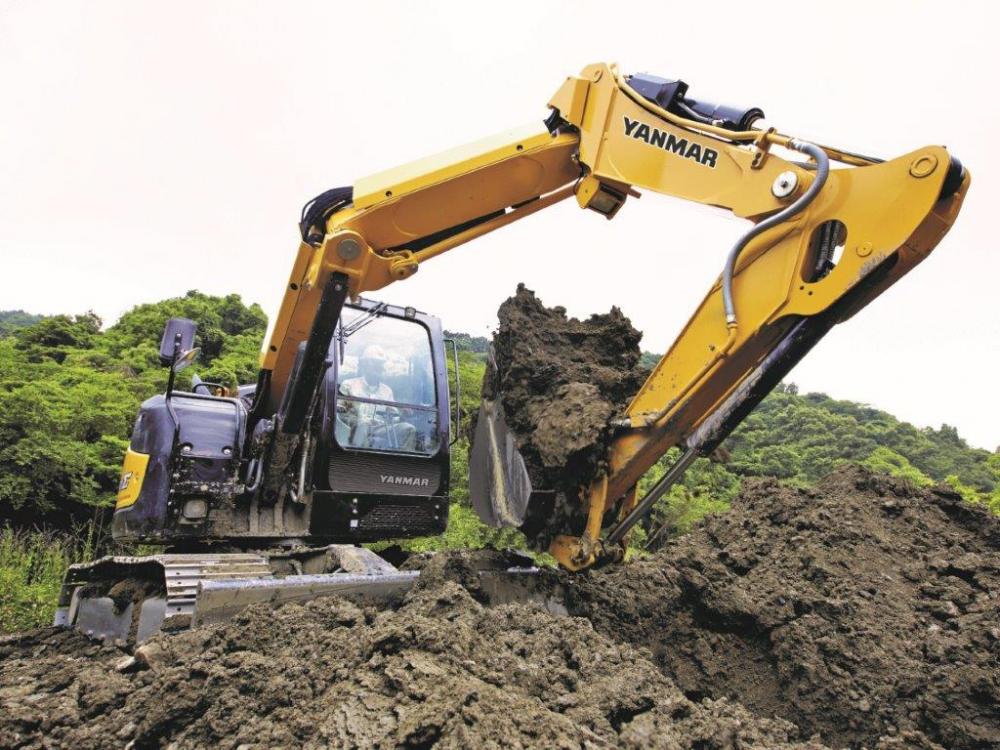 Call: 01926 659998 or email: sales@johnstonplant.com for more information.